Indonesia is reopening to superyachts and foreign-flagged vessels considering a cruising voyage can view port and major logistical hub updates for an exciting and stunning journey. "The beauty and adventure that cruising Indonesia presents is unparalleled in diversity and escapism, it's a window into a different world. Now the marina challenge is being met with the new Benoa Marina in Bali among the three recognized facilities for superyachts alongside and major port options", reports Captain Thomas Taatjes of Asia Pacific Superyachts Indonesia.
Benoa Marina – Bali
From Benoa there is access to all that Bali has to offer from temples to beach clubs. The new Benoa Harbour is about 30 minutes from the airport, although an impressive new fly over will cut this to about 5 minutes. The flyover goes from Benoa to the airport across the mangroves.
The Bali Benoa Marina has space up to 80 meters and nice Pontoons. There is no shore power; however, you can rent a shoreside generator.
The Commercial Dock in Bali has space for up to 400 meters but it is a busy commercial dock for only a short term (3 days), and there is no shore power.
Stern-to-Berth offers up to 80M LOA and large shore power up to 500 amps, 3 Phase. This is an older dock with space for only 3 boats and used as a 'work dock'.
The Royal Bali Yacht Club, Serangan Island offers stern-to up to 80m LOA. However, there is no shore power though you can rent shoreside genset.
Outside of Bali
There are many outstanding anchorages where APS has based clients. The Gilies in NW Lombok provide one such spot – three almost identical perfectly circular island lie off the coast with stunning marine life and each island with its own vibe. Across the short channel on Lombok lies a beautiful bay with a jetty where the stunning Oberoi Hotel can provide access (with prior permission secured by APS) and guests can be helicoptered in to join their boat.
Another of these nearby anchorages is Moyo Island, off the NW of Sumbawa, home of the Amanwana Resort, situated on a beautiful bay where APS can land guests in a floatplane right next to their boat.
Beyond Bali lies a wealth of anchorages and stunning locations in the world's largest archipelago, each with their own culture, landscapes, people, flora and fauna. Some of the highlights would be Komodo National Park, the Banda Sea and its "Forgotten Islands", Raja Ampat, Cenderawasih Bay and North Sulawesi to Halmahera. But this only scrapes the surface of what Indonesia holds for the exploring yachts.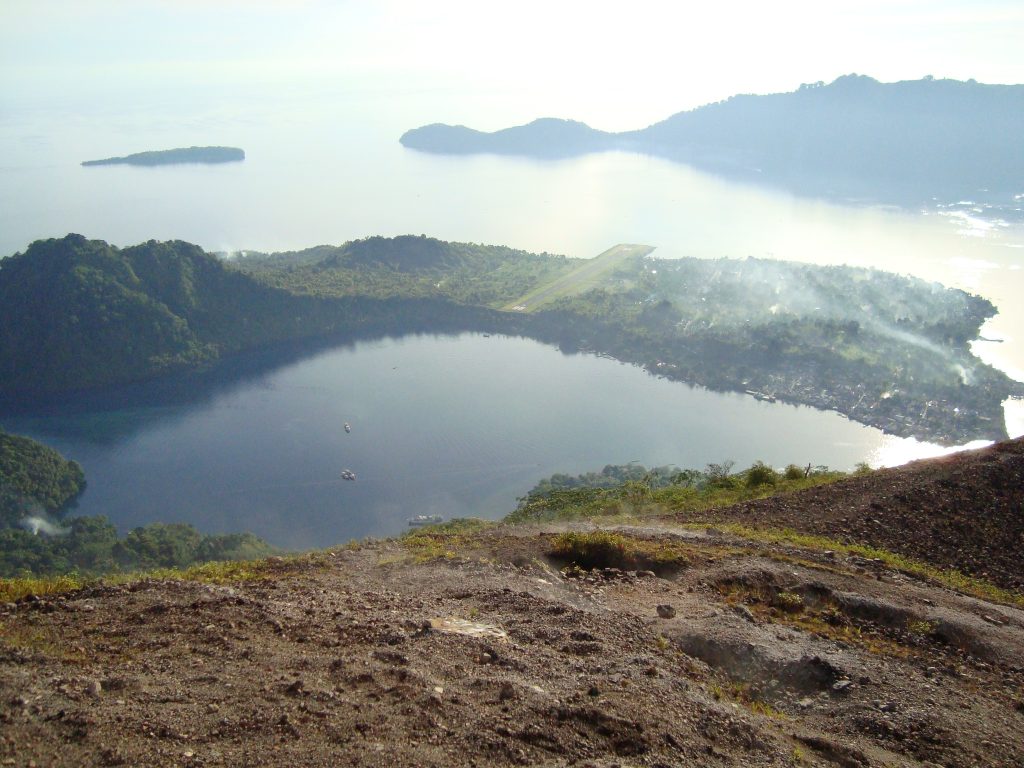 The beauty and adventure of cruising Indonesia far outweighs not having numerous quality facilities. APS is in the forefront of all new developments, such as Benoa Marina, offering fresh facility updates with the best options as well as information on the following anchorages:
Bitung / Manado North Sulawasi: Comfortable anchorage or alongside commercial port jetty.
Ambon: The gateway to Banda and central eastern cruise zone. Comfortable anchorage, some dock space in the short term.
Maumere: A first port of call potential for south eastern cruising zone. Comfortable anchorage
or alongside commercial port jetty.
Sorong: The gateway to Papua and Raja Ampat. Comfortable anchorage.
Biak: The gateway port of call for vessels coming from North Pacific. Comfortable anchorage.
Batam: (Sumatra) Noongsa Point Marina. For vessels up to 25 mts with draft restrictions on low tides.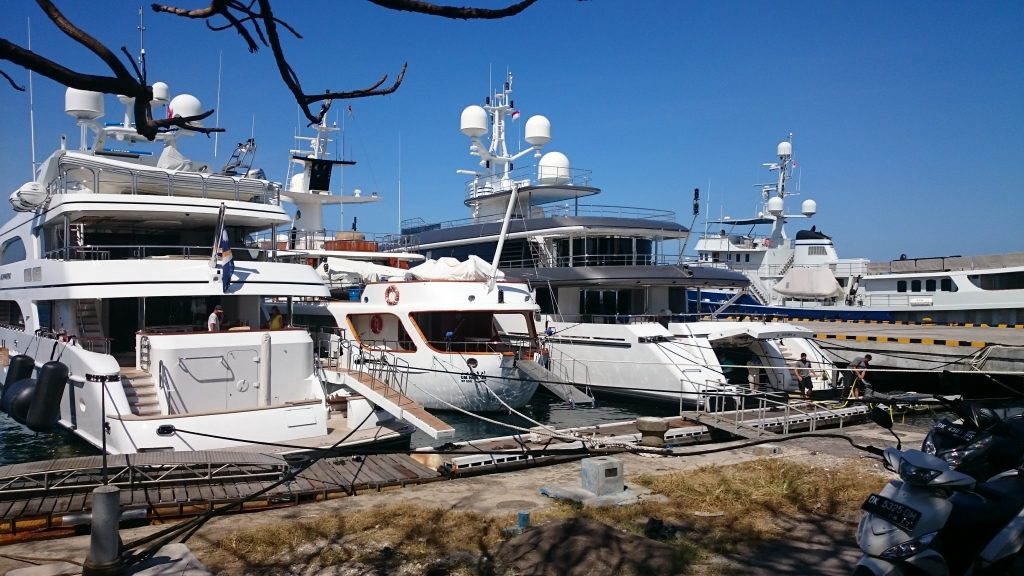 Jakarta: (Java) Batavia Marina. For vessels up to 25 mts with high tide access and movement only. Jakarta Batavia Marina is another smaller boat marina located in the commercial port of Sunda Kelapa. The marina itself is well built and has water and shore power as well as an impressive Clubhouse. The major issue is that due to lack of depth and width in the channel, any ship over 35m and 2m draft will struggle to get in safely. Additionally, the greater cruising grounds lay a long way east of here and clearances can be tricky. Nearby land attractions include: golf course, historical & cultural highlights, land tours and active night life
Surabaya: (Java) Uncomfortable dirty anchorage primarily useful for emergency stops.
Kupang: (Far East entry point) Comfortable anchorage but less preferred point of entry.
A great example of logistical support in dealing with remote areas and getting fuel, provisions, transport and anything else that clients need going in difficult spots, was when the APS team constructed a helicopter landing site with logs in the jungle, enabling their clients to access a tribe few have ever seen. An extraordinary experience for the yachting visitors!