Cruising during the season of merriment to sun-kissed islands in South East Asia can take you away from the cold European winter and overcrowded Med.
Celebrations vary among each region, each represented in a collection of practices by different religions during this festive holiday season with the Western influence making Christmastime more fun and exciting in the East. Following is a sampling of places to celebrate the Christmas holidays while cruising South East Asia.
Singapore
Singapore has a lot to offer during the Christmas season, from grand decorations and Christmas theme presentations at Gardens by the Bay to the fancy decorations along Orchard Road. To experience a festive kind of Christmas with a bonus of snow falling from the skies, visit Universal Studios Singapore while visiting an amazing world-class shopping capital with many interesting local attractions. Five of the world's best bars are located in Singapore, solidifying its reputation of having a wonderful nightlife!
Langkawi, Malaysia
Langkawi has some of Malaysia's best beaches! Pantai Cenang is one of Langkawi's liveliest beach with plenty of restaurants, bars and live music venues with a host of watersports activities. If you want to spend Christmas day in a more peaceful and quiet location, then it's Pantai Tengah with its beautiful white sandy beach. Telaga Harbour Park is a stunning bay with crystal clear turquoise sea surrounded by heavily forested mountains and limestone caves and secluded Tanjung Rhu is a beautiful spot with white sand and a backdrop of dense jungle.
Sri Lanka
Sri Lanka might seem an odd choice to celebrate Christmas, but there is much to do, from the tea plantations of Kandy, the Safari at Yala National Park to the relaxing beaches of Galle, Bentota and Mirissa, a cold yet summer-ish Christmas vibe in Sri Lanka is surely fantastic.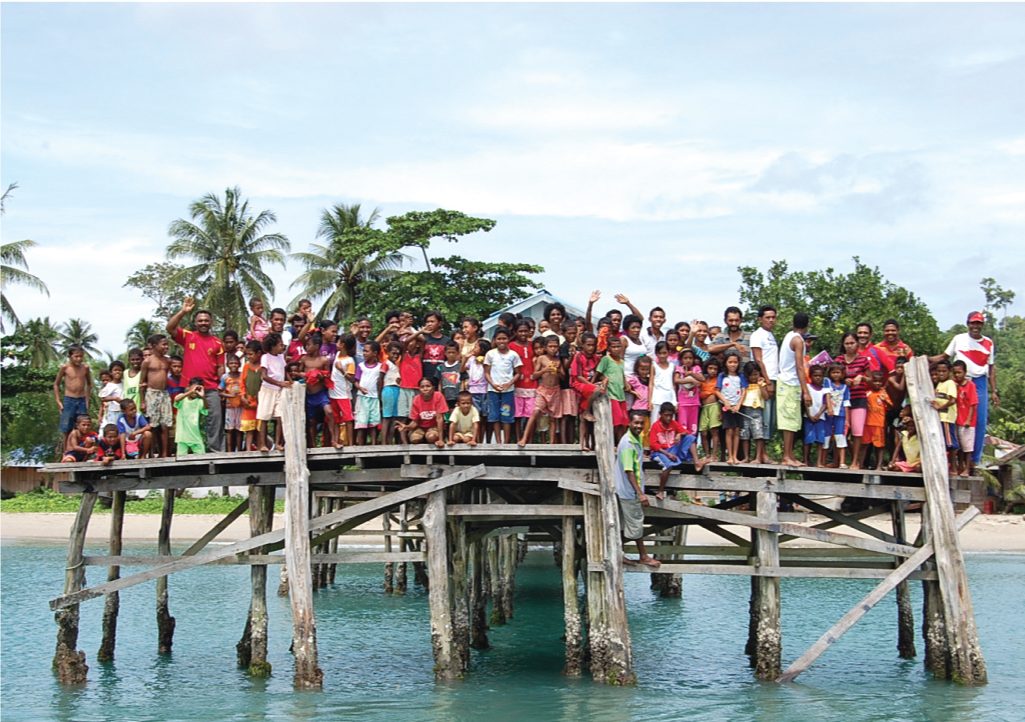 Indonesia
The essence of the yuletide seasons has crept into the Balinese culture over time and you can enjoy a Bali Christmas influenced by the Bali-Hindi culture and locals adorn traditional clothing and erect a Penjor outside of their homes and buildings. View colourful culture, like the traditional Kecak dance and visit ancient Hindu temples, volcanic terrain, rainforest jungles and black beaches. Cruising on to the Raja Ampat archipelago is a sparsely inhabited group of islands, a diving and snorkelling paradise with bird watching, sea caves and small villages. "APS Indonesia is looking at a busy Christmas client program with boats in four differing cruising locations in the country with the most adventurous of these being what is called the Forgotten Islands and the Banda group", reports Capt Jimmy, who will be on this four-week trip.
Thailand
Sanuk! The Thai people love any excuse to party and Sanuk is a fundamental part of the Thai culture, with the holiday widely celebrated across Thailand. Expect to see festive decorations around the resorts, hotels and shopping malls with holiday music playing and Thai school children singing 'Jingle Bells' as part of their English lessons! Many of the 5-star resorts and fine dining restaurants in the 'Superyacht Hub' of Phuket or the island on the eastern Gulf of Siam, Koh Samui, offer gala holiday dinners and special evening receptions.
Myanmar
A voyage from Phuket to Myanmar during the cool, dry season is the perfect weather for cruising. On land you can take in the city of Mandalay, then head to the remarkable Inle Lake to explore the villages that live over the water. Make sure to visit Sagar to marvel at the stupas sunken into the shallows of the lake. Cruising the Mergui Archipelago, stopping at a Sea Gypsy village is a memorable experience.
Cambodia
Do a 'foodie tour' of Cambodia, feasting on local seafood. Idyllic beaches, deserted islands, sleepy coastal villages and crumbling colonial architecture – the Cambodian coastline serves up one beautiful scene after another – and one amazing meal after the next. Seafood is one highlight of your travels here, while the distinctive Kampot pepper brings fresh zing to Kep's famous crab. Explore one of the world's most incredible ancient sites, Angkor Wat, and make time to catch a bit of local contemporary culture such as the incredible Phare Circus Troupe.
Borneo's Jungles
Cruising the east coast of Sabah is Sipadan, one of the best dive spots in the world as well as loads of flora and fauna endemic to the area. Changing pace, a family visit to the jungles of Borneo will have you spotting macaques, proboscis monkeys and their primate friends – orangutans. When not drifting down a rushing jungle river you can visit the intriguing 'cat city' of Kuching, where larger-than-life cat statues watch over the streets and a visit to a cat museum is on offer.
Maldives
A fantastic place to relax and have fun among ninety romantic resort islands sprinkled across the Maldives, several with superyacht anchorages. Located in the Indian Ocean, the Republic of Maldives is noted for its extensive reefs, white powdery beaches, tall palms, crystalline white sands and crystal clear waters.